Before troubleshooting 

specific issues 

: K 

restart 

the computer
Before embarking on the following specific remedies, restart the computer. Restarting this simple computer can fix many problems and only take a minute. Users may see errors disappear after restarting the computer.
If you have a fatal error and cannot restart your computer normally, see article 6 how to restart Windows "pro" to know how to restart your computer. If you restart the computer and still cannot fix the problem, read the error and how to fix them later. 
1. Windows Update error 0x80070057
Sometimes, users encounter a specific Windows error code, but this error code does not help much. Each time an error occurs, there will be different error codes, so it is difficult to find out the specific cause of the error. But there is an error code that most Windows users know is: 0x8007005 7 , it appears from Windows XP and is often found when problems with Windows Update occur.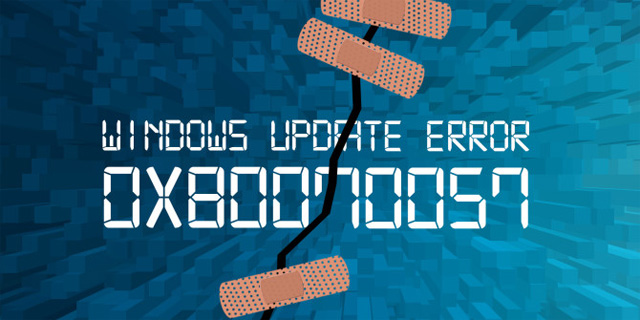 How to fix Windows Update 0x80070057
You can see the article Cause and how to fix 0x80070057 on Windows to know how to fix this error. In summary, this error usually occurs when a backup or Windows installation fails, or when Windows Update refuses to install the update. Solutions include renaming the SoftwareDistribution folder , editing several Registry files and replacing corrupted files.
2. DLL error
DLL stands for Dynamic Link Library, which is a shared file used by many programs to perform some actions. These files are available on Windows so that the software does not have to create its own methods, such as printing a test page. For all printer software, whenever you click Print Test Page , it will use the default Windows method.

Sometimes a user opens a program, a message " The program can't start because XYZ.dll is missing from your computer " (Cannot open this program because XYZ.dll is missing). Many people will find DLL files on websites and download them to your computer, but this method is not a good idea and there are a few reasons why users should not download DLL files from websites . Users should check driver updates instead of using complex update utilities, downloading DLLs from the web can cause more problems than fixes. Also, replacing the DLL file may cause this program to generate another DLL error.
How s 

UA 

error 

DLL
See the article How to fix errors not found or missing .DLL file to know how to fix DLL errors offline. 
3. Security certificate error 
Security Certificate (Security Certificate) is the center that keeps users safe from websites. The website owner uses a secure HTTPS connection to pay a third-party certificate authority (Certificate Authority) such as GoDaddy or Norton to obtain a valid certificate.
The browser will keep a list of legitimate CAs it believes in. When accessing a secure website and having a security certificate, users will not encounter any problems. In contrast, users will see an error about an unsafe website.
Sometimes this error may appear when the site administrator forgets to renew the certificate or has an attacker hacked into the site, the certificate may not check for the browser to warn users that it is not safe. In such cases, users should be cautious when accessing the site.
How to 

fix the certificate error
The most common cause of this error is that the computer's clock is turned off or displayed at the wrong time, because the certificate has a specific start and end date. For example, if the computer system displays in 2005, there will be no valid certificate for that time and cause a security certificate error. To edit the computer time, right click on the time in the system tray and click on Adjust date / time . The best way is to let Windows automatically set the time.
After editing the time, restart the computer. If the display time is wrong after restarting, the CMOS battery on the motherboard may be out of battery. This is a small clock battery on the computer, which allows the computer to keep track of the time even when it is turned off. Users should replace the battery but depending on the computer but how to replace the battery differently. Check Google for how to replace the battery for your computer model. However, this task is not easy, be careful when done.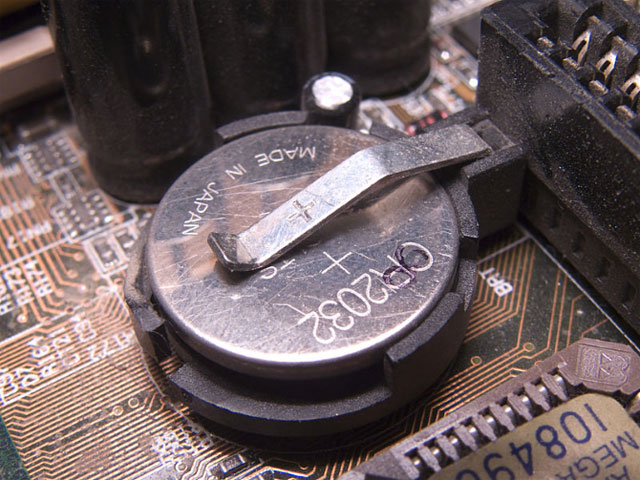 If the time on the computer is displayed correctly and you still encounter this error often, check your browser updates, run anti-virus software and malware.
4. Blue screen error
The blue screen error, known as the blue screen of death (BSoD), is the most famous Windows error of the errors in this list. This error occurs when Windows has a problem that cannot be fixed, and the computer must be turned off and an error message with a blue color appears.
This error message contains technical data that most people can't decipher, Microsoft has improved the blue screen into a simpler form for Windows 8 and above. It now has asimple error message Your PC ran into a problem and an error code attached.
There are many causes of blue screen errors that cannot be analyzed at all. One thing to keep in mind is that you don't need to worry about just having a blue screen (without errors), sometimes Windows has strange problems and access the blue screen. Windows users should only ignore the blue screen error.
Popular blue screen codes
Here are some common blue screen error codes. If you encounter a specific error code that is not included in this list, search Google for more information. If you don't remember the error code, you can use the BlueScreenView tool to see a summary of Windows information when it crashes. Bug Check String is related error code.
DRIVER_IRQL_NOT_LESS_OR_EQUAL 

:

 Usually due to drivers, check for driver updates, especially newly installed drivers.
See more:  5 basic ways to update and update drivers for computers
PAGE_FAULT_IN_NONPAGED_AREA 

: 

 This error usually occurs when adding new hardware to the system. Review the newly installed hardware and consider reinstalling its driver. Some other causes of errors such as 

RAM fail

 , system services fail.
See also:  Instructions for fixing blue screen error PAGE FAULT IN NONPAGED AREA or STOP 0x00000050
NTFS_FILE_SYSTEM 

:

 If you see this error, it means that the 

hard drive has an error

. Check cables connected to the drive to make sure they are not loose. Run the Check Disk command 

 

by right-clicking the Start button and selecting 

Command Prompt

 (Admin), then typing 

chkdsk / r / f

 . Users will have to restart the system to be able to scan. Make sure you back up the data in case something goes wrong.
See also:  How to check the drive in Windows 10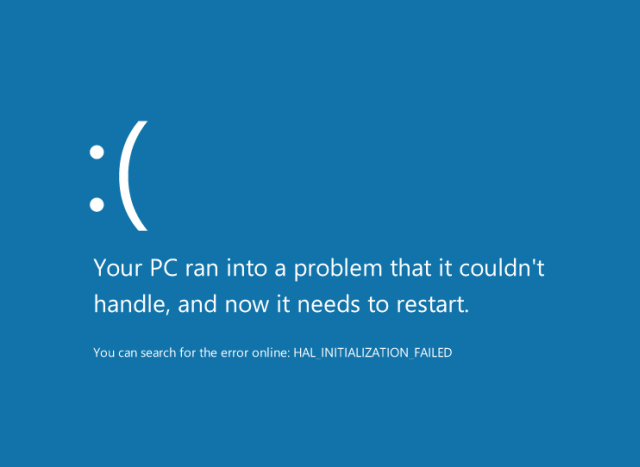 DATA_BUS_ERROR: 

 This error is usually caused by RAM. Check to make sure the RAM in the system is compatible with the motherboard and does not fail.

MACHINE_CHECK_EXCEPTION:

  This error is usually caused by 

CPU

 error or power source.

INACCESSIBLE_BOOT_DEVICE:

 This error occurs when Windows cannot read the hard devices that the system boots, which may be caused by a driver, a dead hard drive, or a boot virus.

HAL_INITIALIZATION_FAILED: 

 Due to a hardware problem or driver
How to fix blue screen error
See the article How  to fix blue screen errors on your computer  to know how to fix them. 
5. 

Directory access error denied
Sometimes when you want to open a certain folder, Windows will notify you that " Folder is not accessible. Access is denied " . Assuming that you are a computer administrator, you can quickly fix this and let Windows know that you are the owner. If you are using a standard account, users cannot view protected system folders and files of other users. Talk to the person in charge of the computer or log in to the administrator account to access these folders.
How to fix errors from directory access is denied
See the article How  to fix Access Denied error while accessing files or folders on Windows  to know how to fix this error. 
I wish you all success!