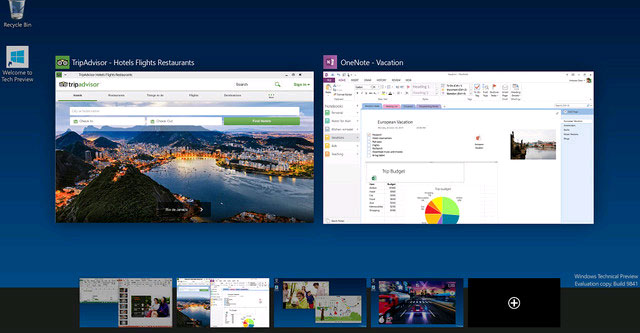 If anyone who is using Windows 8 is available, they can easily upgrade to Windows 10 when the hardware supported 2 platform is the same operating system.
According to a tweet posted on Twitter by Frank Shaw-Vice president of Microsoft Communications-said, the hardware requirements of Windows 10 similar to Windows 8 and the purchase of a Windows 8 computer will not affect the ability to upgrade to Windows 10.
Specifically, the Windows 8 hardware requirements are:
Ministry of VXL: Speed 1 GHz or faster, which supports PAE, NX and SSE2
RAM Capacity: Minimum 1 GB (32 bits) or 2 GB (64 bits)
Minimum Memory: 16 GB (32 bits) or 20 GB (64 bits)
Graphics: Microsoft DirectX 9 with WDDM driver
Although the above parameter is not high but according to the advice given, the user should be equipped with a better configuration to the Windows 10 experience that is smoother as well as full use of features.
Currently, the Technical preview of Windows 10 will be published in today (1/10) but the user will probably have to wait until the next year has the official version.