1. Use Outlook Express on Windows 10
Microsoft no longer supports Outlook Express for a long time. And on Windows 10, Microsoft also automatically uninstalls the program from the system every time a new update is released.
In fact, Microsoft is controlling the programs you can run, through the use of automatic updates. The advice for you is not to use Outlook Express.
It is an outdated email client and is replaced by more advanced applications. However, if you still want to use Outlook Express, you can refer to the detailed steps below: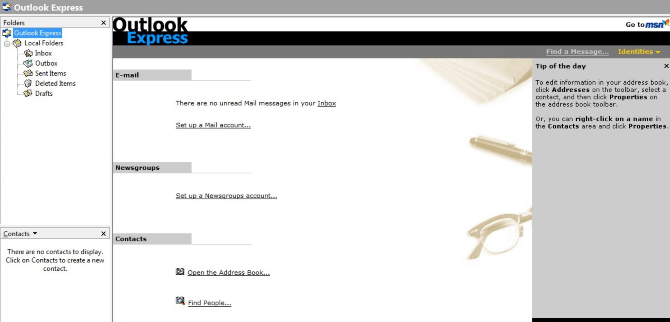 Download the Outlook Express version that matches your Windows version here .
And you will have to pay a fee of $ 20 for the license key. In addition the application also supports Fidolook, extensions that support additional headers, templates, and other compose options.
Windows 10 will still automatically uninstall this program every time you update your system. Therefore, you will have to use the Disabler Updates program. This allows you to completely disable Windows Update.
Download Updates Disabler to your computer and install it here .
Remember that after Windows Update is disabled, you will not receive notifications of updates, security patches, new features updates, and other changes to Windows 10. Tips For you, it is recommended to use Windows Update for security as well as for safer system security.
If you think Outlook Express is no longer suitable or you do not want to use Outlook Express, you can choose one of the 3 alternative options below.
2. Outlook Express alternative option
2.1. Use Windows Mail to replace Outlook Express
If you are looking for another email client built into the system to replace Outlook Express, you might consider using Mail. You can search the application by entering the Mailkeyword into the Seach box on the Start Menu.
Although Mail is not a diverse email application, supporting many features like Outlook, it is also an email application you can use to replace Outlook Express. Mail is also integrated with the Calendar application and People app on your system.
To start using Mail, first click on Add account and select the account you want to link. Also you can use POP / IMAP, iCloud, Gmail, Outlook.com, and many other applications. Enter the required information.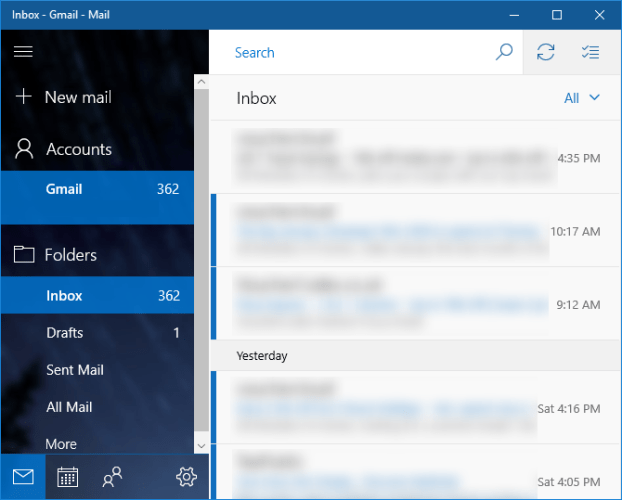 The Mail application does not store any internal messages, so all the emails you see will be stored on your email server only.
And because Windows Mail doesn't store anything locally, you can't import data from Outlook Express. If you are using POP / IMAP on Outlook Express, it will sync all your emails on it.
To adjust your settings, click on the jagged icon. At this point on the menu display options are Personalization , Automatic Replies and Signature . However, maybe one of these options is not accessible, depending on your email server settings.
2.2. Import (import) Outlook Express Data data into Outlook
Although the same brand is Outlook, Outlook Express is not popular with users. 2 programs are created from 2 different database codes. However, if you want you can export data on Outlook Express, then import that data into Outlook. This feature is integrated on 32-bit versions of 2 applications.
To start the process, first open Outlook Express and navigate to File => Export email => Email messages ..., then select Microsoft Exchange as the format, confirm the message that appears on the screen and select the folder which you want to export.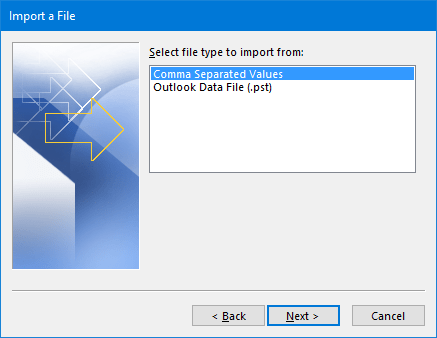 Next, access File => Export => Address Book …, select Text File (Comma Separated Values) as the format and select the folder you want to export when notified. Select all the items you want to save, then follow the steps on the screen.
Finally open Outlook and go to File => Open & Export => Import / Export . Select I mport from another program or file and click Next .
Follow the steps on the Comma Separated Values window , then select Outlook Data File (.pst) .
2.3. Use non-Microsoft email clients
If you don't want to use Microsoft's email client or if you want to use other free applications, then you might consider using other non-Microsoft email clients to replace Outlook Express.
The best email client application is probably Mozilla Thunderbird, developed by the Firefox team.
Download Mozilla Thunderbird to your device and install it here .
Refer to some of the following articles:
Good luck!