Some key features of ReFS:
- Integrity : ReFS storage and protection of data from common errors can cause data loss. The metadata file system is always protected. If any errors occur, ReFS can be detected during the configuration process with Storage Spaces, automatically correcting these errors.
In case of system failure, ReFS is designed to recover from errors quickly, without losing user data.
- Application compatibility : To maximize AppCompat, ReFS supports a subset of NTFS features plus Win32 API.
- Data and metadata integrity .
- Data stored on ReFS drives can be easily accessed using the same mechanism used by any operating system that can access files on NTFS partitions.
Activate ReFS (Resilient File System) on Windows 10
Note:
Before proceeding, you should create a system restore point to prevent it in case any errors occur, you can also use this restore point to return to the state. in the beginning.
1. Press Windows + R key combination to open the Run command window, then enter regedit.exe there and press Enter to open the Registry Editor window.
2. On the Registry Editor window, navigate to the key:
HKEY_LOCAL_MACHINE SYSTEM CurrentControlSet Control File File System
3. Next create a new DWORD value and name this DWORD RefsDisableLastAccessUpdate and set the value in the Value Data frame to 1 to activate.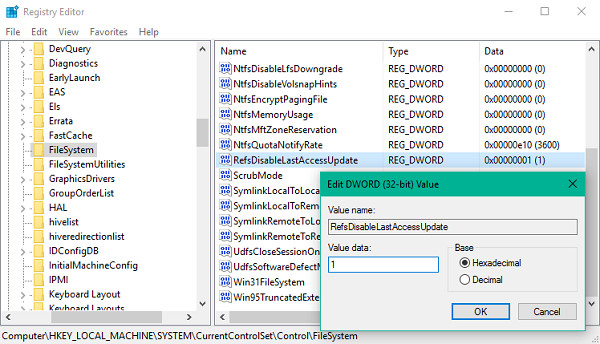 4. Navigate to the following link:
HKEY_LOCAL_MACHINE SYSTEM CurrentControlSet Control MiniNT
5. If the MiniNT key does not exist, you can create a new key by right -clicking => New => Key .
At the MiniNT key you proceed to create a new DWORD and name it AllowRefsFormatOverNonmirrorVolume , set the value to 1 to activate.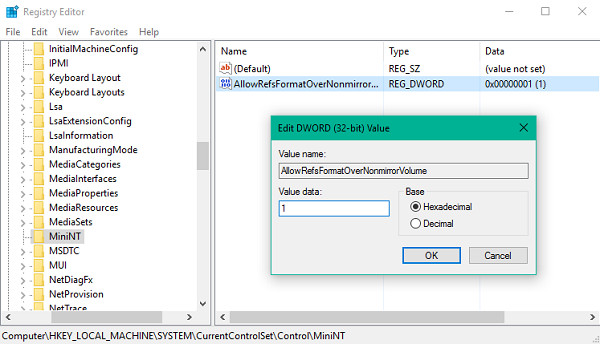 6. Log off and then log back in to apply the change.
Now you can plug the external hard drive device (USB, ...) into your Windows 10 computer and select the system file as ReFS to format the external hard drive device. You can also open the Properties window of any drive to check.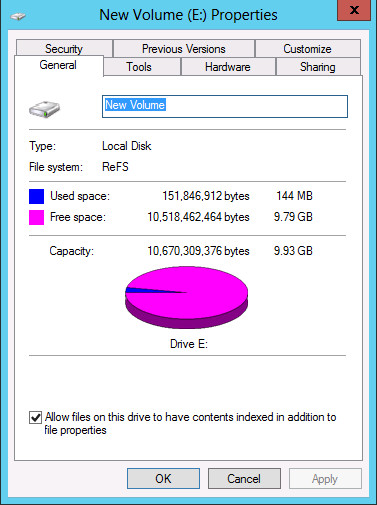 Refer to some of the following articles:
Good luck!