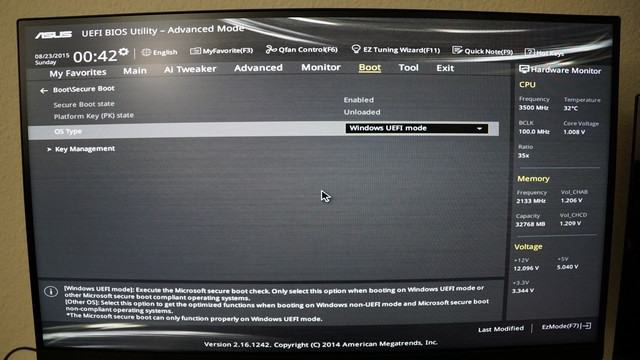 In addition, readers can refer to  the steps to disable Secure Boot on the BIOS here.  Or if you want to have Secure Boot check enabled on your computer, can you read here?
1. Prerequisites for Windows UEFI Mode: GPT partition
Installing Windows on UEFI - the system platform requires the hard drive partition type to support UEFI Mode or at least Legacy BIOS mode - compatible mode.
And if the following error message is displayed on the screen, it means your computer is started in UEFI mode but the hard drive does not support UEFI mode:
" Windows không thể được cài đặt để đĩa này. Tập tin đã chọn không phải là kiểu kiểu GPT "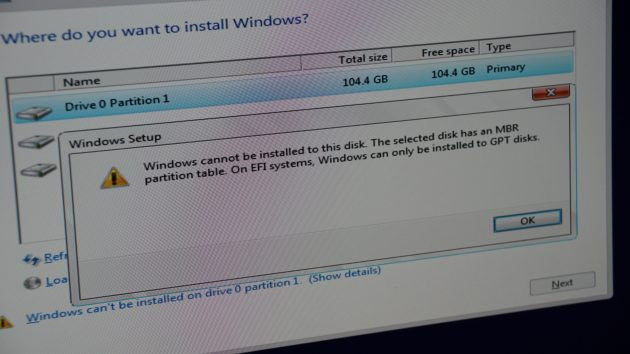 GPT partitions on hard drives are required for UEFI Mode. Also the advantage of GPT partition is that users can set up drives larger than 4 GB and have more partitions.
The easiest way to apply GPT partitions on your hard drive is through Command Prompt using the installation drive or tool on Widows.
2. Use Command Prompt to convert hard drive into GPT partition 
Insert the Windows setup drive or USB drive and boot up your computer in UEFI mode.

After booting from Windows setup, press 

Shift + F10

 to open the Command Prompt window.

Next, open the disk partition tool with 

diskpart

 .

List and confirm the format drive (format) with 

list disk

 .

Select the drive to format and convert to GPT:
select disk <disk number here>
clean
convert gpt
exit
 Close the Command Prompt window and continue.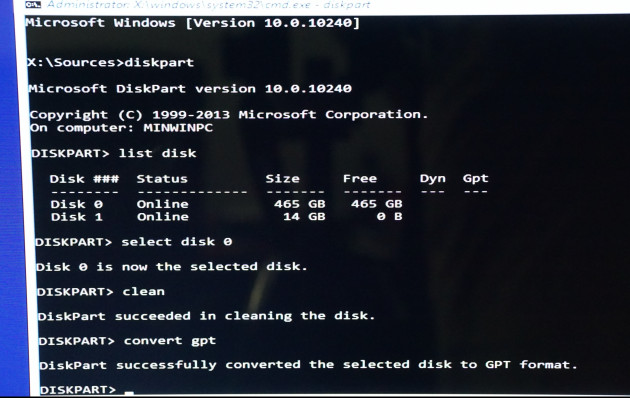 3. Use Windows Partition Manager Tool to convert hard drive into GPT partition
You can also convert to GPT without having to use Command Prompt using the Windows partition manager tool from EaseUS.
EaseUS partition master can help you convert hard drive to GPT. Also you can create, merge, delete partition or wipe partion. In addition the tool also supports you in recovering data in case if the data is deleted or the partition is lost.
4. Steps to backup Existing Keys and disable Secure Boot
 Insert the USB drive into your computer.

 Restart the computer and access BIOS mode by pressing the DEL key (or use the other key, paying attention on the first instruction window). This to open the UEFI BIOS interface.

 Access Advanced Mode (press the F7 key or another specified key).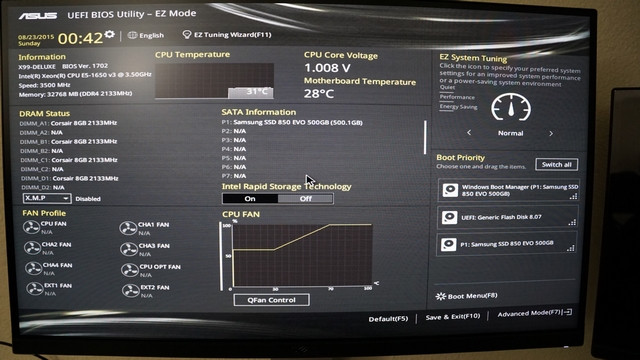 Go to the Secure Boot option under Boot.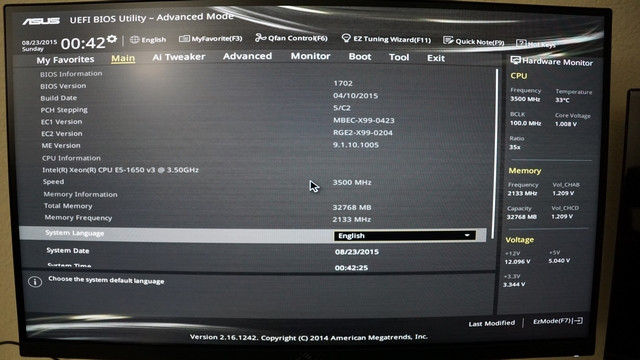 Make sure that the correct OS Type is selected, then access Key Management.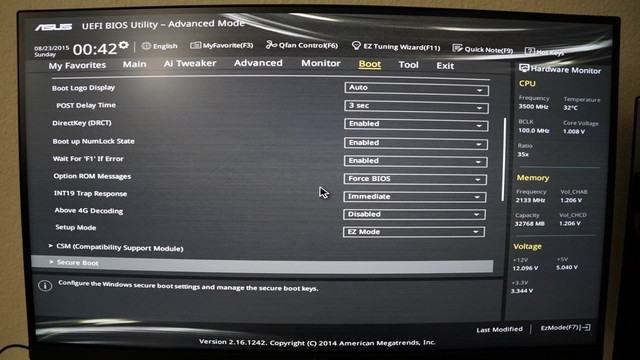 Select Save Secure Boot Keys and press Enter.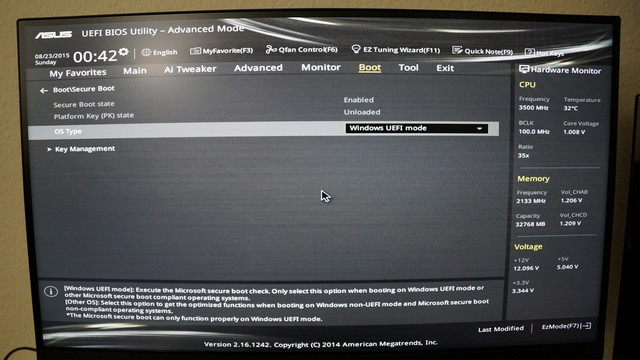 Select the USB drive when asked to Select a File System.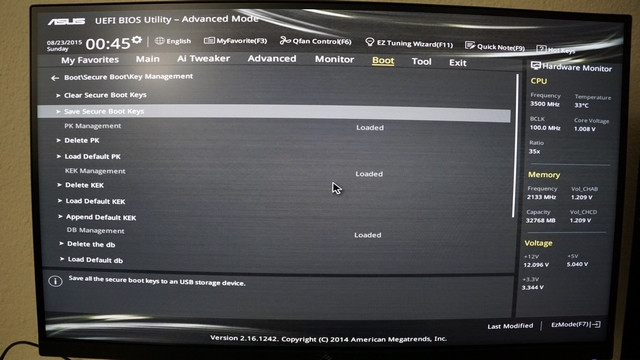 4 keys named PK, KEK, DB and DBX will be saved to the USB drive.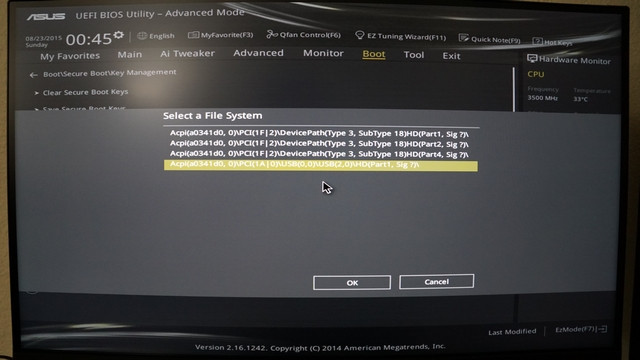 Delete the Platform Key (PK) to disable Secure Boot (note not to delete other keys).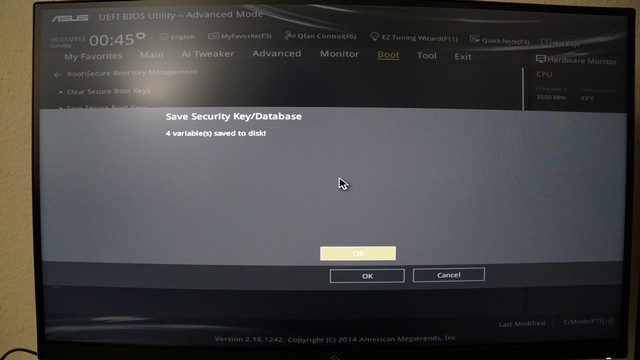 Save and restart to apply settings (usually using F10 key).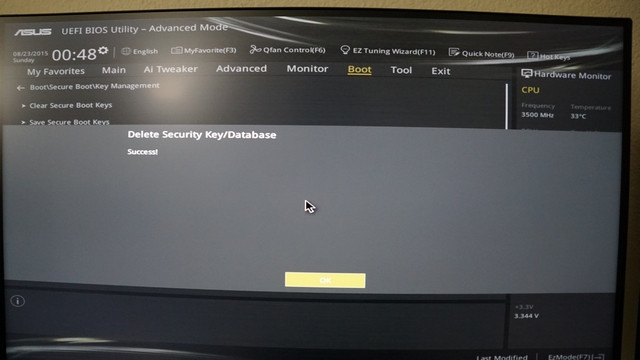 5. Restore the key and activate Secure Boot
Follow steps 1 to 5 above. Use a USB drive containing backup of keys.

Access Load Default PK and press Enter. And you will have 2 options to set up a new key.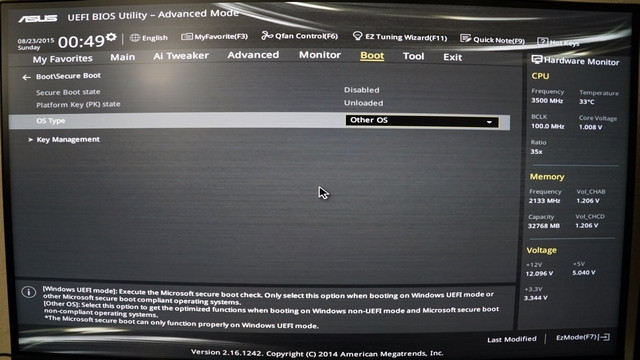 Select Yes to load the default key. Once completed, save the configuration and reboot to activate Secure Boot.

 Select No to load the backup keys:
 Select the USB drive containing the backup files.
Select file to restore (in this case PK).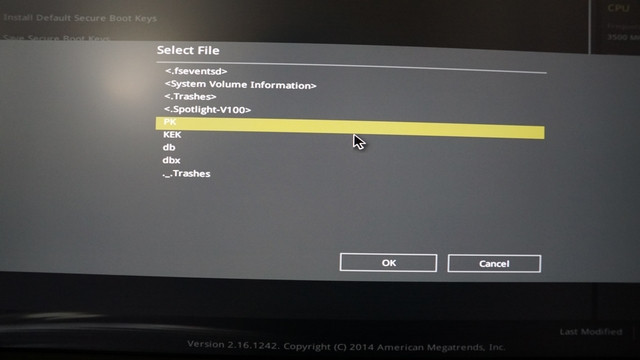 Validation is UEFI Secure Variable.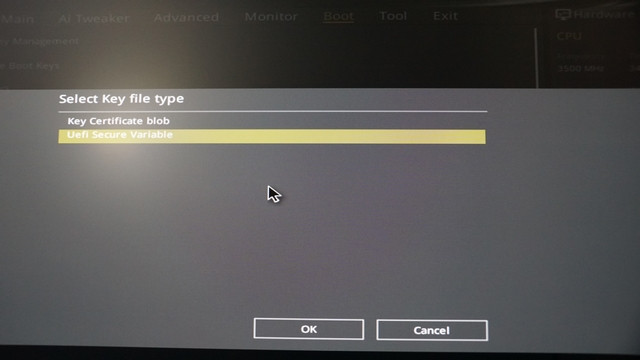 Confirm that you want to update (update) the PK file.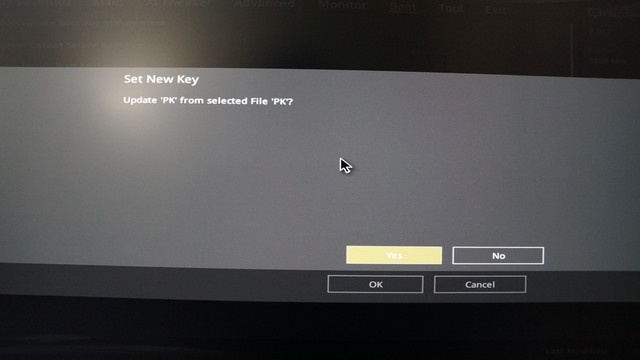 Save changes and restart. Secure Boot will be activated.
Refer to some of the following articles:
Good luck!