There are many causes of Access Denied error, if it is light, it may be due to some settings wrong the way the system prevents you from accessing the file, but worse, it is caused by the virus that infects the system. Previously Taimienphi.vn showed you how to fix Access Denied error on Windows 7, and for Windows 10 and Windows 8.1 with the same fix operation, we will guide you to fix Access Denied error on Windows 10 and you can also apply the same way on Windows 8.1
FIX ACCESS DENIED ERROR ON WINDOWS 10
METHOD 1. ACCESS WITH ADMIN RIGHTS
The first thing you can do after meeting the Access Denied message is to try to access the folder, open the file with Admin rights. Right- click on the file to access and select Run as administrator . If you still encounter this error, try again with the following methods.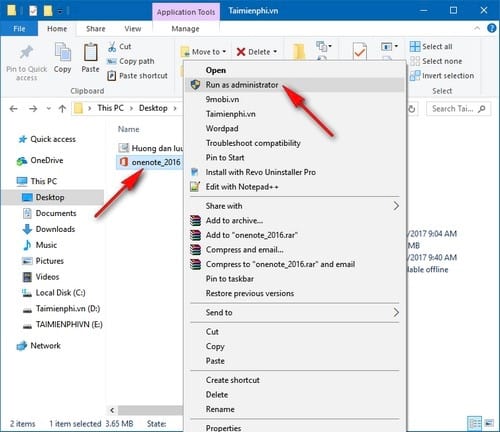 METHOD 2. RUNNING DISK ERROR CHECKING
Step 1: On File Explorer, right-click the folder, the file you encountered error Access Denied select Properties .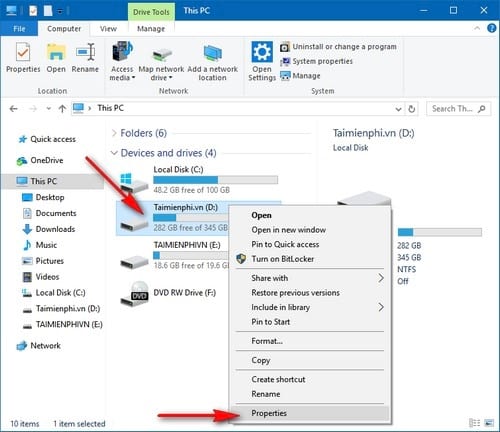 Step 2: At the Properties window switch to the Tools tab and select Check in the Error checking section.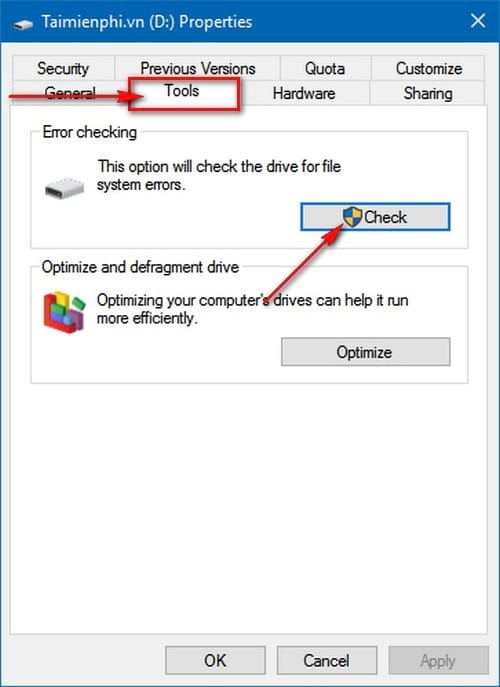 Step 3: Click Scan drive to scan and fix Access Denied on Windows 10.
This will take a while for the system to scan and fix the error.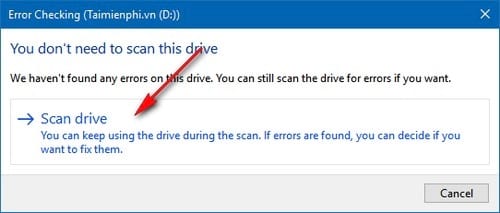 After the system successfully scans, restart the computer.
METHOD 3. TURN OFF DATA ENCRYPTION
It is most likely that you accidentally turned on the data encryption feature in the error folder. So try disabling data encryption to access the file normally.
Step 1: On the folder containing the right mouse file, select Properties . On the Properties window click Advanced ...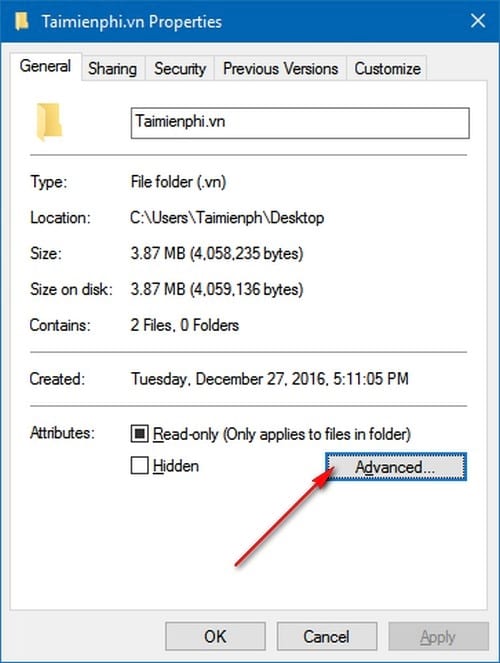 Step 2: In the Advanced Attributes tab, uncheck the Encrypt drive contents to secure data and then click OK .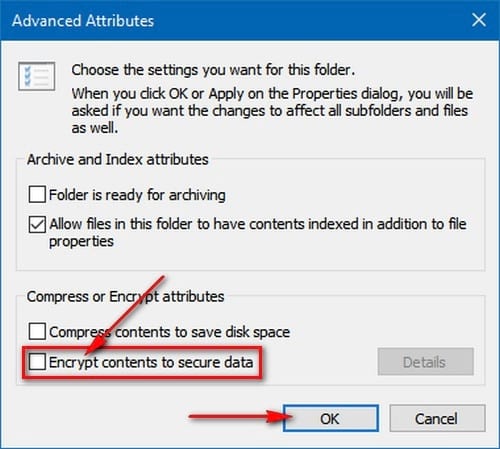 METHOD 4. USE THE ANTIVIRUS PROGRAM
In the bad case when you have tried all three ways but it is not possible, the virus is preventing your account access to the folder or file. So use the best antivirus software for Windows 10 to prevent viruses from damaging your computer as well as ensuring your data.
http://thuthuat.taimienphi.vn/sua-loi-access-denied-tren-windows-10-22156n.aspx
These are ways to help you fix Access Denied error on Windows 10. Hopefully with these ways will Help you solve the above error. In case you can't find a way to fix the error at the same time on the computer generating too many errors that you can not continue to use the computer, please reset Windows 10 . Good luck !