How to restart Windows Update
Usually when you try the Troubleshooter, Windows Update has restarted itself because this is one of the ways this tool fixes the error. But you should restart Windows Update manually because it only takes a few steps.
Press Windows + R key combination and then type services.msc or click Start Menu and type similar. You will then see a list of Windows 10 services.
Now scroll down, find and right-click Windows Update, select Restart. It may take a few minutes for this service to reboot, if the error is in the service, you will now be updated successfully. It is not necessary to reboot the machine, but most of all it should be done to make sure to restart the service.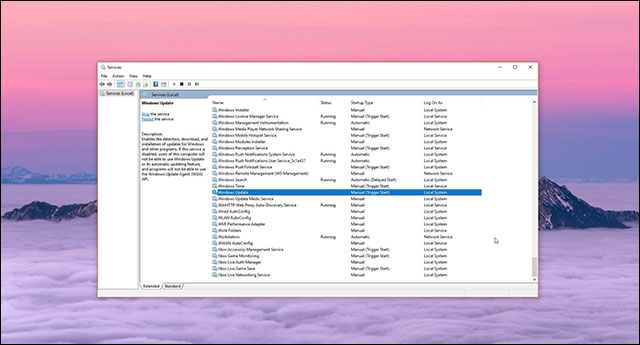 Find the Windows Update service of Windows 10 and reboot
Use Microsoft Troubleshooting
Microsoft also has a tool to find and fix other errors when updating via Windows Update that is not included in the OS. You can download the link below, it's basically just a detection and error correction wizard.
Some users say that this Microsoft-issued application actually fixes the error, so it's worth a try.
This tool does not change anything on your system because it only tries to fix the underlying problem, including all Windows Update. Reboot is also not required but should be done.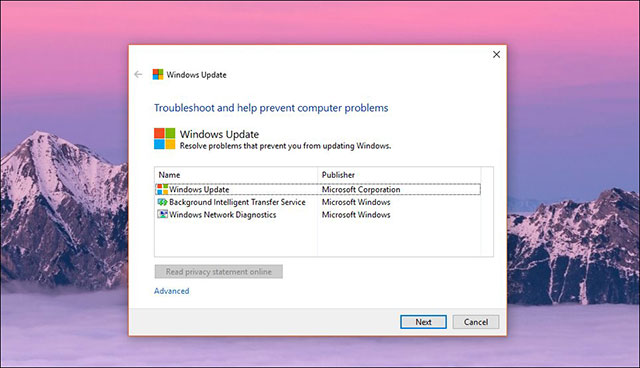 Other bug fixes from Microsoft
In some cases, the error may be caused by insufficient memory, so make sure you clean up the hard drive to make room for the updated files. Don't forget to check that some antivirus software also blocks updates so temporarily turn it off.
The error is also possible when you install Microsoft monthly updates, but in this case it is a bug from the patch, not necessarily a Windows service.
Link to download the Troubleshooting tool of Microsoft https://aka.ms/wudiag
See more: