How to find and delete keyloggers on your computer
1. Find and remove Keylogger with Task Manager
Using Task Manager to detect if a Keylogger is installed on your system, you simply need to follow the steps below:
First open the Command Prompt by entering cmd in the Search box on the Start Menu and then clicking Command Prompt on the list of search results.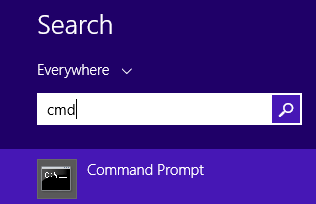 Next, on the Command Prompt window, enter the command below and press Enter:
netstat -ano

- 

ano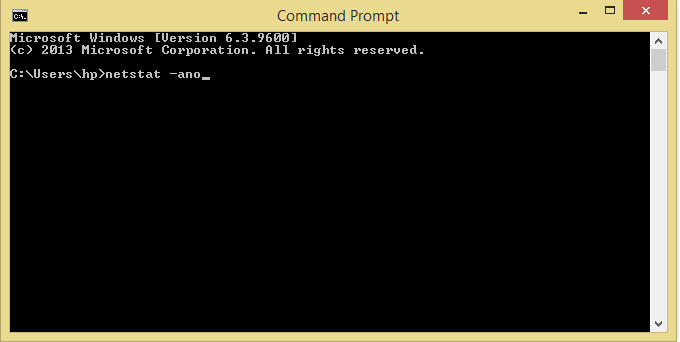 At this time, the Command Prompt window will display as shown below: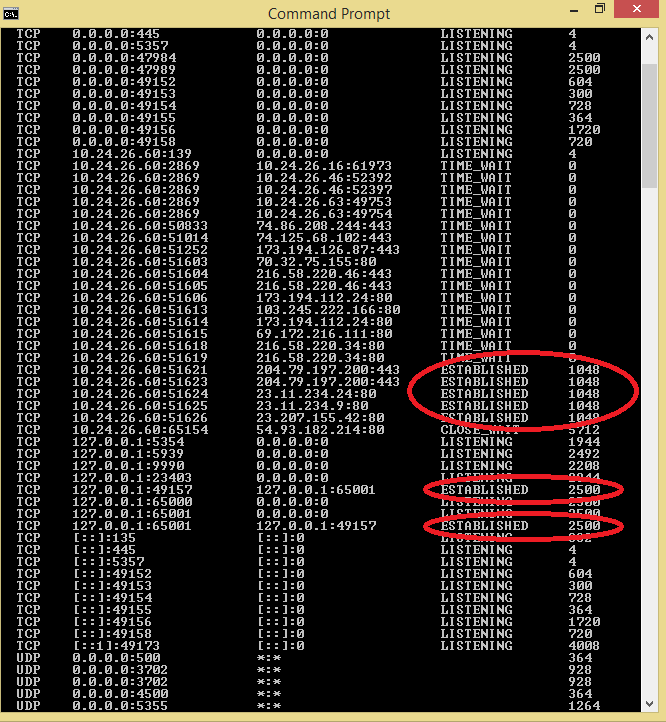 The data you receive will display in 5 columns. You only need to pay attention to the lines set to Established .
In the above illustration, you will see that the 2 PIDs are set to Established, the first value is 1048 and the second value is 2500.
Next open Task Manager and access the Details tab .

Now you can see that explorer.exe has the ID of value 1048. However, this is an important system service, so it can be confirmed that this is a safe program, not a keylogger.
Next go back to the Task Manager window again and find the process with 2500 PID.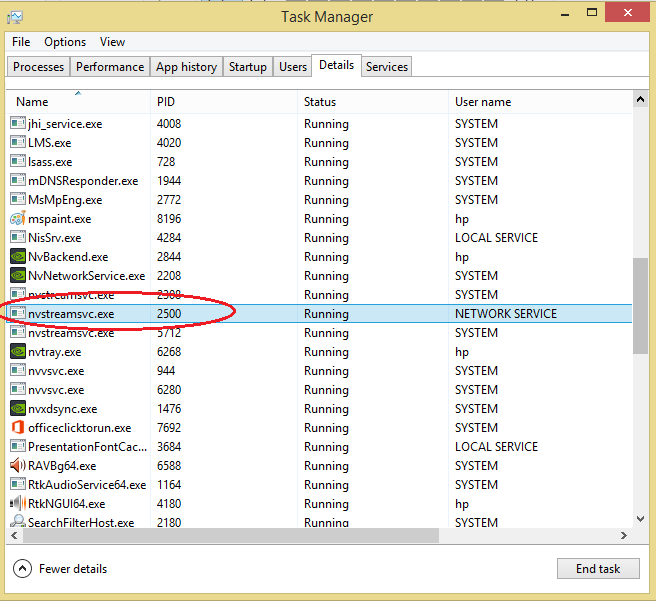 You will see nvstreamsvc.exe has an ID of 2500. However, after learning, nvstreamsvc.exe is a program installed by nvidia with a graphics card. Therefore it can be confirmed that the system does not have any keyloggers installed.
Follow the same steps to check if your system has any keyloggers installed.
2. Find Keylogger through installed programs
Sometimes in some cases keyloggers can be found in the programs you install on the system, if the hackers are not hiding these programs.
You go to  

Start => Control Panel

 .

On the Control Panel window, click 

Programs and Features

 or 

Uninstall a program

.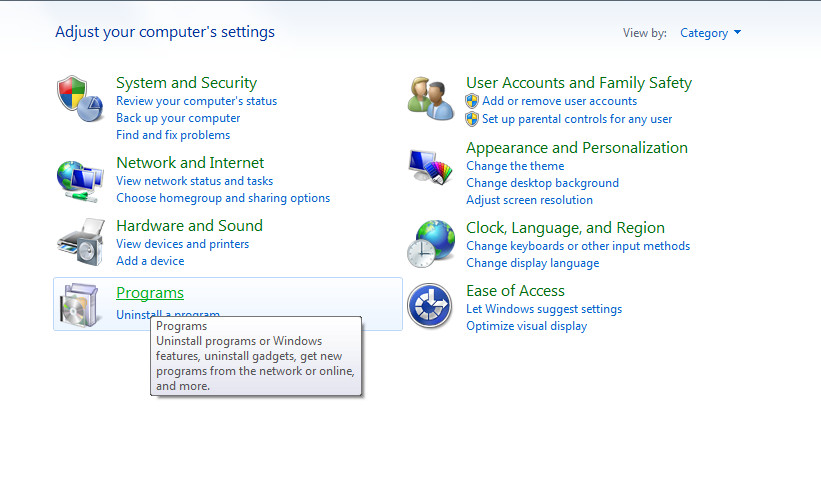 Now the screen shows a list of all the programs you have installed. If you discover any programs that you do not install, it is possible that those programs are installed by hackers. Right-click the program and select Uninstall .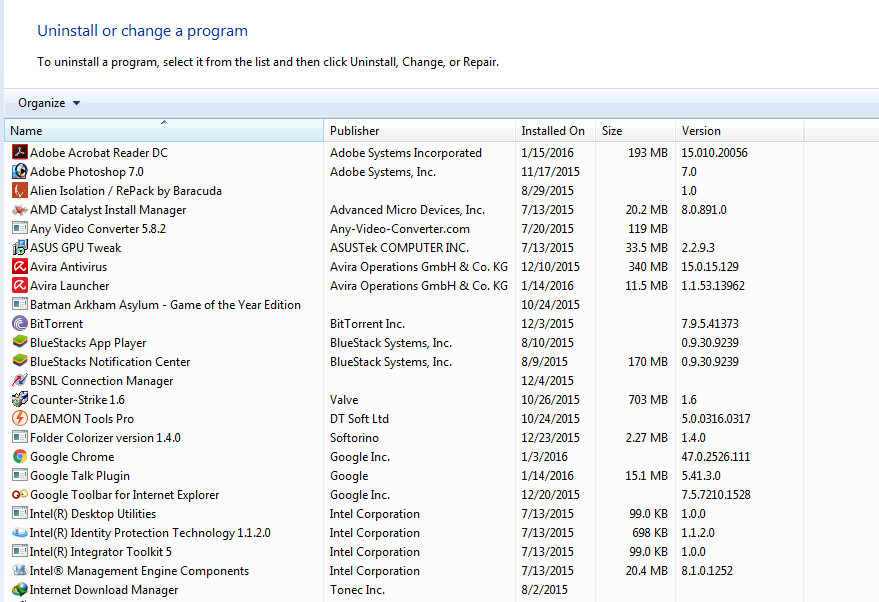 When these programs are removed, the keylogger will also be removed from your system, and you are now in a "safe" state.
3. Software to detect keyloggers on computers
In some cases, users can apply the solution thanks to the support of the 3rd application to remove the root keylogger on their system. Currently there are many Anti-Rootkit tools available on the market, but the most effective tool is worth mentioning.
Here are 3 of the best tools you can consult:
- Malwarebytes Anti-Rootkit Beta:
Malwarebytes Anti-Rootkit Beta (MBAR) is a free tool designed to help users quickly detect and remove Rootkis - types of malware that operate in hidden and sophisticated mode on the system.
Download Malwarebytes Anti-Rootkit Beta to your computer and install it here.
- Norton Power Eraser:
Norton Power Eraser is a simple solution for detecting and removing criminal software and viruses that, when using traditional methods, are undetectable.
Download the device and install it here.
- Kaspersky Security Scan: 
Kaspersky Security Scan has the ability to scan the system with extremely fast speed, so you can check whether the system has viruses, malware or spyware or not to promptly find ways to destroy the virus. and these malicious software.
Download Kaspersky Security Scan to your device and install it here.
4. Other measures
If you have done the above but still suspect that the keylogger is installed on your computer, you can use safe mode with networking to work. To enter safe mode with networking, press F8 when turning on the device and use the arrow keys to find this mode, then press Enter to select. When you access safe mode with networking, you are only allowed to run files on your operating system and stop all other activities, so the keyloggers installed on your computer will no longer be able to track you.
This is one of the extremely useful features that you should not ignore.
5. Useful tips to deal with keylogger
There are some keyloggers that are very dangerous, they can only be detected using professional methods. Therefore, to keep the data safe before the keylogger you should use notepad while entering the username and password into the login form. Save the username and password into notepad and copy it to your browser. Because some keyloggers do not have the right to record keyboard operations of notepad.
If you have sensitive, important data stored on your computer, they need to be protected from these keyloggers. It takes a lot of time to find and detect keyloggers because it can come from the Internet because many software is downloaded from many unofficial websites. Finding safe software downloads is also worth your attention, and when installing the software make sure you monitor the entire process so you don't get unwanted tools installed.
Refer to some of the following articles:
Good luck!